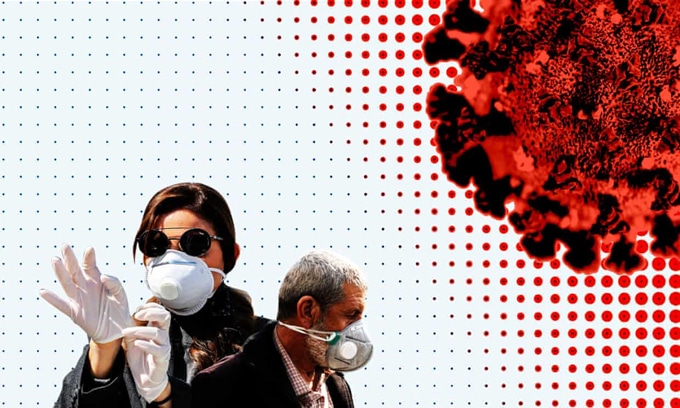 Reading Time:
10
minutes
Coronavirus hits hard business across industries, including travel, retail, multiplex, etc and stock markets have shrunk. While e-commerce has shown tremendous growth amid the COVID-19 outbreak, with demand for food delivery, e-learning, driverless-delivery, entertainment skyrocketing, but supply chain disruption as production operations remain shut could severely cut short the e-commerce boom. Here's an inquiry into the repercussions coronavirus pandemic has had on global finance so far. 
The coronavirus or COVID-19 effects are far-reaching, disrupting eCommerce, travel, economy, healthcare, and rattling the very basis of our mundane life as we've known it. 
WHO officially labeling the coronavirus outbreak a pandemic is writing on the wall that it is up for disruptions in the way we conduct ourselves, our businesses, and everything that has to do with us as humans.
Good things interspersed with uncanny and bad things doesn't make it less repugnant. We've seen apps like Corona 100m receiving 20,000 installs every hour, as per CNN Business report.
Ecommerce giants like Amazon and Flipkart direct employees not to travel non-essentially and work from home instead show how the business world is undergoing unprecedented change not in terms of stock crashes and Sensex fall only but also in terms of behavioral changes – the way business is conducted.
Going by Reuters report, consumer spending has received a serious beating from coronavirus, undergoing a downward spiral.
Its outbreak has sent shock waves across industries and caused serious disruptions. The pharmaceutical sector particularly is facing medicine shortage acutely, which has far-reaching implications. 
Since much of the manufacturing of medicine takes place in China, the epicenter of COVID-19, the shutdown of operations has created a drug deficit worldwide.
The travel industry isn't any good either, with Carnival, a cruise ship operator, losing a third of its value. Valuation of United Airlines shrunk by 25 percent. 
As COVID-19 Causes China's Economy Slide, E-Learning Accumulates $3.2 billion.
Coming to China, its economy, which had been going through a rough phase already, has further degraded since the coronavirus outbreak, partly because manufacturing operations across industries had to be closed down. Virtually the country is under lockdown and tourism has come to a halt.
However, one industry, in particular, has seen its fortunes surge dramatically ever since lockdown began in China and it's e-learning.
With schools closed, TAL Education has become a safe resort for millions of students to study online, causing a surge of $1.7 billion in Zhang Bangxin's net worth.
New Oriental's founder, Yu Minhong's wealth rose by $190 million. Another person from the online education sector seeing his wealth grow by $1.3 billion is Chen Xiangdong of GSX Techedu. 
Their accumulation of a whopping $3.2 billion after the coronavirus outbreak has seen a concomitant decrease of equal proportions, in some cases even more, in industries, including hospitality, retail, logistics and is estimated, going by Forbes report, to cost China's economy $60 billion. 
Travel Industry Suffers Huge Losses, Smartphone Sales Drop by 55 Percent.
When we look at the travel industry, things look bleak. Tourism Economics recently released a report pegging loss to the US travel industry at $24 billion, and no sign of recovery in sight. And puts at stake jobs of 825,000 people employed by the tourism industry.
The report pegs the global decline in tourism at 9.1 percent, which is unprecedented, and travel restrictions aren't going anywhere soon, and figures could actually get worse.
Similarly, a 55% slump in smartphone sales in China shows how severely coronavirus has disrupted consumer spending.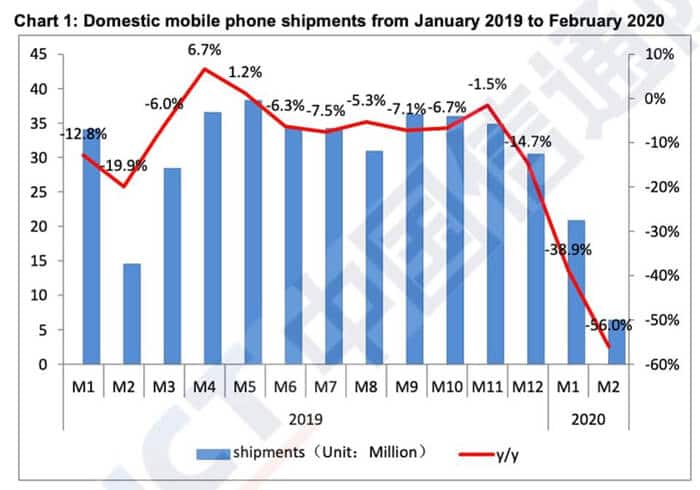 In response to the decline in consumer demand, smartphone manufacturers have delayed or shelved product launches for now. And that's the reason why there's a 70 percent decrease in the launch of new products, according to China Academy of Information and Communications Technology (CAICT).
However, many sectors including e-commerce, deliveries are thriving. Millions of people order food from restaurants as they can't go there in person and dine, and that has made the delivery a viable solution, hence a thriving business right now in China.
COVID-19 Disrupts Business, Alters Business Behavior Across Industries.
We're trying to gauge how disruptive COVID-19 has been and how indelibly has it impacted business behavior worldwide. A few months ago, no one at Neolix, a driverless-delivery-van manufacturing Chinese startup, would've thought they could receive an order for 200 such vehicles amid the coronavirus outbreak. Demand for Neolix's driverless-delivery-vans has skyrocketed, reveals Bloomberg.
Consumers' avoiding supermarkets across China has given Hema Chain (from Alibaba) and Missfresh (from Tencent) an opportunity to cash in on growing demand for meal delivery, and deliver fresh food to consumers'  doorsteps. 
Demand for mobile gaming has equally skyrocketed, but restrictions on movement, leading to staff shortage, are proving way more inadequate to cater to the needs of millions of home-incarcerated consumers.
And as coronavirus inflicts last blows to the global economy, funding for tech startups is likely to freeze, or at least come to a standstill.
US Stocks Crash, So Does Indian Sensex and Nifty.
Talking about individual businesses across industries, we've seen how some have thrived and some left devastated. But if we try to figure out the current status quo of stock markets worldwide, it kind of gives you the idea about how COVID-19 has shrouded the global economy in the gloom.  
See, for instance, US stocks have slid by 10%, which is the worst-recorded fall ever since the 1987 crash.
The travel ban imposed on travelers' from Europe as a measure by the Trump Administration to contain the coronavirus pandemic has drifted stocks off the cliff, and into freefall.
The same is the case in India where Sensex ended 3,000 points lower, and Nifty stood at 9,590 points. And it seems investors have turned their backs on equities and braced up for the worst-case scenario with COVID-19 infection continuing to mount unhindered. 
Shortest to say, volatility, uncertainty, and panic caused by coronavirus is sending shock waves across global markets.
Sports and Cultural Events Bear the Brunt of Coronavirus Outbreak.
Similarly, all sports and cultural events have either been stalled or abandoned altogether. Eating up 5,720 lives and infecting 152428 globally, COVID-19 is here as a harbinger of the pandemic, not an epidemic anymore. 
Here are some of the sporting events that have been canceled in the wake coronavirus outbreak:
America's National Basketball Association or NBA has canceled the 2020 season, as of now, indefinitely.

NHL or National Hockey League also has officially called off the 2019-2020  season until further notice. 

Canadian Hockey League, too, has suspended play. No regional leagues will take place. 

Major League Soccer or MLS and United Soccer League have called off all games for a period of 30 days. 

FIFA has postponed two South American qualifying matches for the 2020 World Cup to be held in Qatar. 

India's top cricket league called Indian Premier League or IPL has been called off till April 15, 2020.
The entertainment industry has suffered the same disruptions, and PVR, as a result, has seen its shares plummet to Rs 1,358.45, which is 11% low, all because of the environment of fear and uncertainty unleashed by COVID-19, and subsequent shutdown of cinema halls.
As COVID-19 Grips World, E-Commerce Thrives Globally.
Disruptions fromnCOVID-19 have come in myriad forms. While it has caused much pain to the tourism industry, retail, financial sector, e-commerce found a benefactor in it. We're seeing e-commerce thriving as coronavirus spreads across countries far and wide. Consumers have been turning to online stores in droves to purchase products of mundane use and avoid risking going out.
Thailand, for instance, has witnessed a 3500% increase in search queries for 'sanitary face masks'  and sales of other products are staggering. Of course, it has come as a serious blow to malls and retail shops, as customers stay home lest they are infected. 
Mostly it's products of daily consumption, including products related to healthcare, that are bestselling across e-commerce sites. 
As said earlier, it's not in terms of valuation alone, that this industry has been devastated or that business flourished because of the coronavirus pandemic.  It's about the change in business behavior coronavirus has set in motion.
Not only did the GET app, a food delivery application in Thailand, receive millions of downloads and see a whopping 40,000 individuals join as delivery staff. Its valuation pegged at Bt 1.8 billion, and growth rate pegged at 31 percent.   
However, what's a remarkable takeaway from the above story is not money but mindfulness of food delivery operators for proper sanitation, hygiene and safety of food delivered.
The delivery staff has been given clear instructions to use hand gel, wear face masks, and above all monitor closely, without least negligence, their health.  Besides making sure that food packaging is of the utmost standard so as to build and maintain consumer trust in these hard times.
Fears of food contamination have paved the way for contactless food delivery and pickup, spearheaded by companies such as McDonald's and Starbucks. Therefore, delivery services with limited human-to-human contact is another disruption in consumer and business behavior brought about by the outbreak of novel coronavirus.
Isolation and Social Distancing Favor E-Commerce, Lead Older People to Embrace Online Shopping.
Isolation or social distancing as of now is the only viable option to curtail the spread of COVID-19. That's why more and more corporations worldwide have been asking staff to work from home. 
In fact, the YouGo survey has just revealed that the staggering 85% of internet users in China said they strictly avoid visiting crowded places. In the US, 27% of internet users took the same precaution, according to the Coresight Research survey for February 2020. That's lots of people avoiding shopping malls! 
Staying away from physical stores has changed consumer behavior, especially in older people, who've been found more susceptible to COVID-19. Older individuals have been resentful of e-commerce and strongly averse to online shopping ever since its advent. 
That means the outbreak has not only altered older consumers' behavior toward e-commerce but has also paved the way for widespread adoption of e-commerce across the demographic divide.
Anyway, when it comes to the state of eCommerce in the US, there's been a sharp spike in search for hand sanitizers and antibacterial soaps, reveals Pacvue, an e-commerce ad tech provider. 
COVID-19 Impacts Consumerism and Business in China.
You've to look at China from two perspectives, a) as an epicenter of a novel coronavirus, b) as an epicenter of global supply chains. 
Either way, shock waves are sent far and wide and felt worldwide. As a result, the strain isn't felt by industries and supply chains in China alone but corporations based outside China with manufacturing units in China are feeling shock waves as well.
Coronavirus outbreak poses a serious challenge to retail e-commerce as supply and shipping have come to a halt. That sends ripples across supply chains spread all over the world and causes disruptions across industries.
Like China, Italy, another COVID-19 hit country, has seen a 101.5% increase in the e-commerce sector amid lockdown.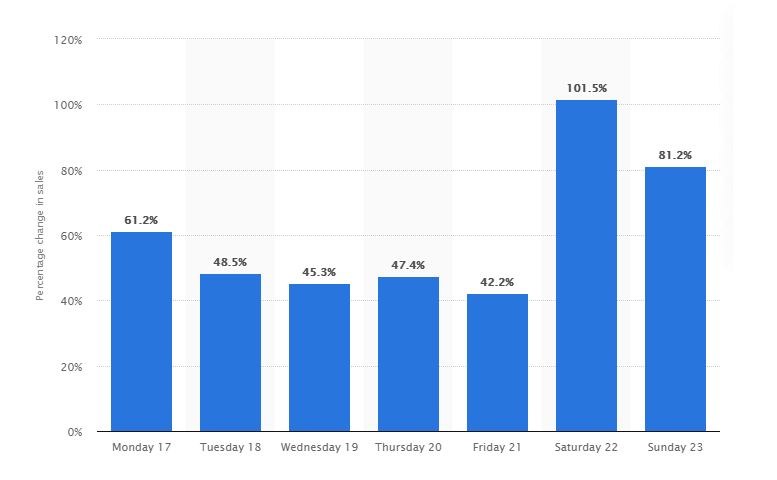 Retailers Suffer the Most, Future Course of Action for Retailers?
However, the case with retail sales is totally opposite. A lot of factors emerging from the coronavirus outbreak have contributed to the slowdown of retail business. Travel is the major one especially in countries dependent on the tourism industry. 
With no tourists to buy, retailers fail to sustain and are pleading with shopping mall owners to at least rental relief to the tune of 20-30 percent. 
In Malaysia, retail sales have gone down 50% due to the COVID-19 outbreak and the consequential demand for a 30-50% rental rebate has grown louder. 
Offline Retailers Go Online.
To survive the harsh unfolding of events let loose by the virus outbreak, retailers have started going online/digital. And results have been astonishing for retailers who've migrated to e-commerce.
For instance, Awfully Chocolate and Iuiga, operating both offline and online, have witnessed a spike in online while offline sales continued to drop. 
With uncertainty around coronavirus growing day by day and offline mode getting impacted the most severely, more retailers might now plan to adopt digital transformation in order to serve consumers even amid worst-case scenarios. 
If you're an offline retailer planning to go online, Toggloid Technologies is ready to offer
e-commerce development services
and help bring about digital transformation in your business.
Following the suit retailers have taken, shopping malls also have a great opportunity to go online and create a multi-vendor digital marketplace for brands already in the physical version of the mall.
Online sales can help shopping malls counter unhindered dip in offline sales in crisis situations. Additionally, the online mode can help mall owners retain loyal and returning customers amid the COVID-19 outbreak as well.
To say the least, it looks the way forward is e-commerce. At least that's what the coronavirus spread has proven, by exposing the fragile existence of traditional retail, unless otherwise it's coupled with e-commerce if not, it is likely to disappear altogether. 
COVID-19, Global Ad Spending, and Ecommerce – A Global Disruption.
Earlier estimates of ad spending globally for 2020 by eMarketer, prior to the COVID-19 outbreak, were pegged at  $712.02 billion, 7.4 percent increase from 2019. However, the amount is now being readjusted to $691.7 billion, a 7 percent rise.
Primarily the decrease happened due to the outbreak of coronavirus in China. In fact, in China itself, ad spending has been slashed from the previous estimate of $121.13 billion for 2020 to $113.7 billion, and uncertainty is still looming large. It's significant given that China is the second-largest ad market in the world, behind only the US, and as said earlier, any reduction in China's ad spending severely affects the global forecast.
That is an interesting part and ironic too, because with an increase in digital media consumption ad spending is expected to rise, not fall. China's digital media consumers have skyrocketed for sure but the reluctance advertisers show has to do with disruption in supply chains. 
Even if advertisers run an advertisement, there's still no guarantee that products will reach the marketplace as manufacturing in China has largely been abandoned. That's the reason ad spending projection in China has been readjusted to 13.0% for 2020 from 15.2%, according to eMarketer.
As global supply chains depend on China's supply chains, reduction in China's ad spending reduces ad spending globally, as businesses prioritize mitigating economic loss incurred due to the coronavirus. 
Fear of Supply Chain Disruption Still Looms Large on E-commerce.
It's evident that the COVID-19 outbreak has led e-commerce to thrive, and that's obvious as isolation and home confinement have created a huge demand for products being delivered to home. But the impact and disruption it has caused in global supply chains, retailers, and markets worldwide are paving the way for doubt and uncertainty. 
Because manufacturing operations are still stalled or not operating at their potential, especially in China – the epicenter of global supply chains and unfortunately of COVID-19 as well – markets might fall short of products. Unless the production process operates in full swing, product supplies might face major delays and e-commerce, despite demand, finds itself at the dead-end, too.
Conclusion.
Despite shutting borders to foreign travelers and enforcing strict quarantine measures, COVID-19 transmission shows no signs of recession. Showing how difficult it is to contain the virus. As a result, China's industrial output has shrunk by 13.5% than it used to pump into global supply chains annually. A 20% plummet in retail sales shows how despairing the global financial landscape is.