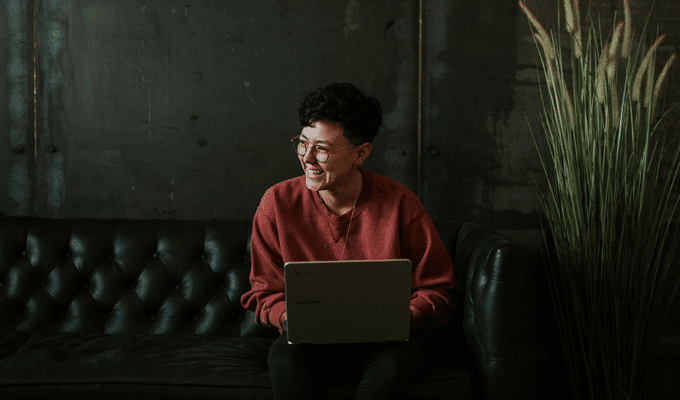 Reading Time:
7
minutes
Sydney and Harvey, a recently married couple of New Orleans, are enjoying red wine along with a romantic lunch and hitting off lockdown negativity. Harvey is a hotel manager while Sydney is a full-time home baker. Sydney checks her phone and jumps with joy. She tells her husband that an event planner of their city saw her bakes' pictures that she posted on her Instagram and is willing to make her a permanent cake supplier for parties, conferences, conventions, etc.
Harvey's brain starts racing like a Formula One car. He tells Sydney, "It's time we make use of your first major payment from the event planner and invest in an e-commerce store for your beautiful and delicious creations that will certainly bring more customers!" Sydney agrees with her husband and they both do the math and find out that if they can get at least ten orders per week, they could easily bring in $14,000 annually! The mere thought of this gives Sydney chills and rushes her adrenaline.
And so the journey begins. The next hard part that comes up for the couple and anyone, in general, looking to start is, 'how do we build an e-commerce platform?'
Taking the baby steps
You will have to register a domain name. And keep this in mind, it will be for your customers who can be anyone so accordingly, find the most suitable one which should be as close as possible to your business name and related to the products and services you offer.
You will also require an SSL certificate which ensures the secure connection between your customer's web browser and the server hosting your website.
 All of this will work only when you have got a server that will host your website. High speeds, reliability, and uptime are the key players here. Hosting can be done as a self-host or via the cloud. Being a self-host, you would have to do the maintenance manually and for that period of time, the website may get offline, hence uptime would be lesser than the cloud service but you would have more control over it. Confused about which way to choose? Well, it can be found out by critically analyzing the needs of your business.
You will also need to set up a bank account for your online business which essentially called an IMA or Internet Merchant Account.
When you open an IMA at your bank, you may be advised of a PSP (Payment Service Provider) by them. PSP is the payment gateway for your website. You should consider their proposal but it is a good idea to look around for better deals.
Choosing the right platform
It is very important and necessary that your E-Commerce platform is able to reflect the main motive and meet the needs of your online business. While it depends on your needs, you can keep these following tips in mind when choosing the right platform:
1. Budget.
The platform you choose should lie in your budget range for maximizing the returns.
2. Flexibility.
Once you bring your business online, there is a great chance your business will expand tremendously and thus your chosen platform should be able to cope with all the changes that it will bring.
3. Tools and features.
Make sure the platform you choose should be able to provide basic necessities like PCI DSS (Payment Card Industry Data Security Protocol). It ensures security while hosting data for accepting credit card payments.
4. Themes and templates.
Remember, your first and last impression is judged by the looks of your site. In the current era, customers are used to excellent web design and UX. Most of the designs are free, while some are paid. So, act accordingly.
5. Ease and comfort.
Ultimately, you would like to choose the platform with which you should be able to do your job without having crazy technical knowledge and coding.
Moving further, the following are some of the recommended services which will surely help you decide the best:
Shopify
This Canadian company has built up its name over time in the field of retail point-of-sale systems and e-commerce platforms. Shopify is a cloud-based, in other words, an SaaS (Software as a Service).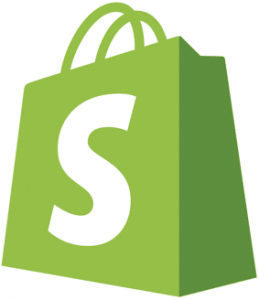 Pricing
The plan starts at $29 per month where you can of course save some money, about 10% if you take up an annual plan. Moreover, if you sign up for two years, you'll save 20% which is like $190 less per year, and this saved money you can invest somewhere else.
Shopify also provides a chance to its customers to get used to the services it provides by offering them a free 14 days trial.
Click here for all your Shopify-based needs!
PROS
SEO. Shopify has an SEO score of 98-100 which is comparatively good. It uses page URL optimization, alt tags, title tags, etc to boost the SEO.
Reviews. It is known for its high rate of customer satisfaction due to its user-friendliness.
Security. Shopify offers first-class security. On several reputable platforms, customers have given no less than 5 stars when it comes to the security provided by Shopify.
Themes. Shopify gives you 10 free themes, other than that, you'll have to pay for other themes. The most basic ones start at $140.
Customer Support. No matter what you pay, all customers are treated the same way and the aim is to provide you the service satisfaction you deserve.
App store. There is an extensive app store within Shopify where you can make use of over 3,200 apps, more than any other e-commerce platform. These apps will help you to put a lot of functionality to your site. It includes the popular app like an abandoned cart saver.
CONS
Too expensive? As it may seem, the hosting service is quite costly on Shopify. The same is for the themes and plugins that it provides.
Not so reliable. When you are using a dropshipping app, it is quite hard to be sure about the products that you are selling are ethically produced.
Transaction fees. Shopify is the only platform to impose transaction charges while using the third-party payment gateway. However, it can be waived off if you use its payment gateway, Shopify Payments. In some cases, you'll be forced to use the third party gateway since Shopify Payments is not available everywhere.
Unnecessary purchases. Adding textboxes or fields for uploading files, though sounds simple, in Shopify, you may need to purchase apps for it which will eventually lead to high expenditure
BigCommerce
One of the most scalable e-commerce builder and popular for its feature, the ability to sell your products under various other names: Amazon, eBay, Google, etc, BigCommerce is an all-in-one e-commerce builder, less reliant on apps, like Shopify does, which means it helps to keep the costs low.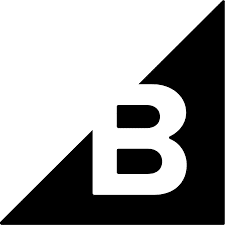 Pricing
It comes with a free 15 days trial with plans starting from $29.95. Currently, BigCommerce is offering 3 months for free when you choose a plan.
Desserts of Bigcommerce
Equality for all. No matter which plans you choose, you will get unlimited file storage, bandwidth, and products that you can sell without worrying about your business exceeding its limits.
No transaction fees. Yes, it is your money, and you should keep it. BigCommerce does not charge anything on the sales you make.
Single page checkout system. This feature smoothens the checkout process for the customers, thus boosting up your sales.
Can we downgrade the plan? Yes. If the monthly subscription to BigCommerce is affecting your profit margin, you need not worry, you can always switch back to cheaper plans. However, you will be required to ask them first as your sales can get further affected.
We're awarded as best for what we do. Click here for support regarding BigCommerce.
Veggies of BigCommerce
Not beginner-friendly. You'll need to devote a lot of time to it before your online business gets live. Also, there are a lot of advanced features for it which can only be applied by an experienced developer.
The subscription cost will increase. Even though there are no transaction charges, but as your sales go up, so your plans will, and your monthly subscription payment will elevate.
Squarespace
Based in New York City, this privatized American company is famous for its drag-and-drop quality. Squarespace is an SaaS and lets customers use pre-built website templates.
Pricing
Squarespace provides a trial period of 14 days. After then you are required to choose from 4 plans, for which you have two options to either pay monthly or annually. And of course, you will save more if you choose the annual payment option (up to 30%)
Advantages
Positive customer support. Squarespace is known for its expertise in solving your problems. You can get help from the support team via live chat or ticketing system. They make use of screencasts to show you all the steps you need to follow to solve a particular problem.
All-in-one cost. Squarespace provides you speed, security, and hosting, all in the monthly price you pay. Yes, the cost of hosting is included!
Designing on our fingertips. There are 4 apps in total for Squarespace, the most useful one, currently supported only by iOS, lets you design your website on your phone. However, there are fewer features on it.
Dynamic background. Squarespace lets you add a video in the background of your webpage, which attracts potential customers.
Disadvantages
Expensive? There is no hiding the fact that if we compare Squarespace with its competitors, it is exorbitant.
Can't go beyond the limit. Many customers have reported in reviews, the restricting nature of its navigation. That means you can't use it for a website having lots and lots of content.
Taking the final steps
If you are hiring a developer, it is better to create a list that contains everything you need for your online business. It is way better than rushing to your developer and simply say that you need your business to come online. This will cost you a lot of time and eventually, a lot of money.
Still confused about what way to choose? Can't apply everything you have in your mind for your business? Do you think you don't have what it takes to get your business online? You need not worry! You are in the right place, yes, right here! Toggloid.com!
We, the team of 15 certified developers with expertise in e-commerce, will help you in giving your business the appreciation and major boosts in sales that it truly deserves. And we not only help you in developing a new website for your business but also help you in upgrading to a better e-commerce platform.
You just dream the way your online business looks, we will reshape it into reality!