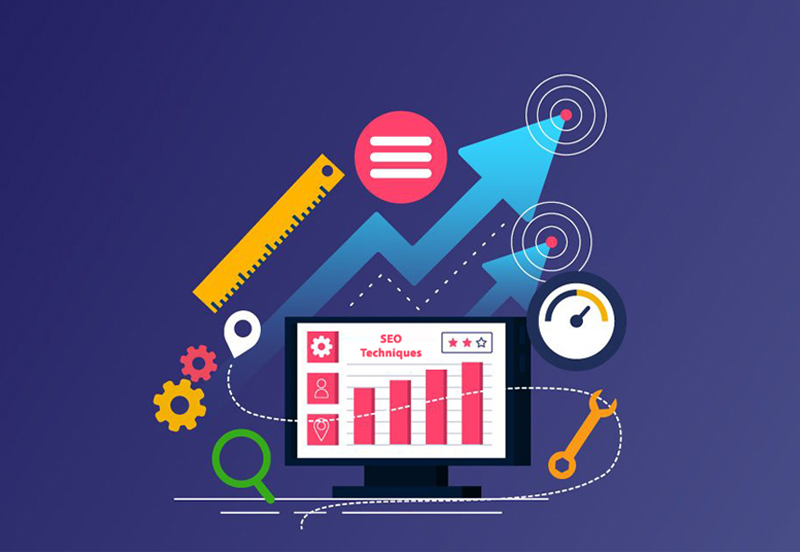 Reading Time:
4
minutes
SEO is no longer a foreign term to entrepreneurs who are thriving to draw organic traffic to their websites. But the rapid rate at which Google has been updating its algorithm has proved that a mere understanding of the term, without the knowledge of the upgrades is not going to help you fetch the desired results. It becomes extremely important to maintain pace with the highly fluid SEO system to achieve the position you aim for on the SERPs.
In this article, Toggloid technologies will introduce you to 10 top-class SEO techniques of 2021 that will help you to boost your digital business.
10 Top Class SEO Techniques of 2021
1. Understanding and Optimizing for Core Web Vitals: –
In 2021, Core Web Vitals – Google's new update for advanced page experience has become an important metric benchmark in determining the position of your website on the search result pages.
Creating an enhanced page experience to rank high in the SEO analysis includes the following metrics:
Largest Contentful Paint (LCP): Measures the time taken or the speed at which the content of the websites loads.
First Input Delay (FID): Measures the responsiveness or the time taken by the page of a website to become interactive.
Cumulative Layout Shift (CLS): This metric measures the stability of the visual content before any unexpected shift on screen.
Apart from these 3 major metrics, few other parameters taken into consideration are:
Mobile-friendliness
Safe browsing
HTTPS
Intrusive Interstitials
2. Target Featured Snippets: –
Featured Snippets can become an integral part of your 2021 digital marketing strategy. Featured Snippets appear in a rectangular box, at position zero or the extreme top of the search results pages.
Optimizing your content in a manner that it appears at the Featured Snippets spot can be done in the following ways:
Using Questions: Creating content with a user-friendly intent in mind helps the users to connect and relate better. Most queries on Google are entered in the form of questions, so writing content in the Q&A format helps you gain more Featured Snippets. Words like "WHY", "CAN", trigger the number of Featured Snippets.
Long Keywords: Longer Keywords tend to appear more often in the Featured Snippets.
Wise Formatting: Paragraphs, lists, tables, and videos are four formats of this feature. Optimize your content in alignment with these four formats, as Google displays information effectively using the same formatting features.
3. Focus on User Experience: –
The ultimate aim is to create an enhanced user experience that controls the bounce rate and helps in greater conversions. Along with Core Web Vitals, Google also focuses on the bounce rate, click-through percentage, and dwell time.
In order to earn increased user clicks on your results, along with a minimum stay of 3 minutes on your website, the following factors can contribute to a great extent:
Mobile Friendliness
Easy Navigation
Greater Interactivity
Quality of the Content
Page Speed
4. Using Images: –
Over and above 20% of web searches in the US are Google Image related. It's highly essential to optimize images to drive more traffic to your website, as users tend to relate more to interactive images. The key to using images to attract more searchers is using high-quality images which are relevant to the keyword.
Another factor to be kept in mind is compressing the image before uploading as it affects the page loading speed which greatly contributes to Google Rankings.
Toggloid Technologies can help you create image alt tags, which are used by search engines to associate your image to the searched keywords.
5. EAT Principle: –
As interesting as it reads, the EAT principle helps you achieve long-term SEO success in the world of changing algorithms. EAT expands as expertise, authority, and trustworthiness. Reputation and brand authenticity are chief factors in determining Google Ranks.
In the competitive world, it's absolutely natural to feel intimidated by the thick competition around. In that scenario, here are a few pro steps to start small and lead by creating authority and goodwill.
Getting Customers' reviews and feedback.
Obtaining High-Quality Links.
Earning features, mentions, and tags on social media platforms and public forums.
Offering social proofs on your website by presenting testimonials, reviews, surveys, etc. to demonstrate EAT principle.
6. Using Internal Links: –
Certain keywords land your content on the second page of the search results. Adding Internal Links to these pages can help you achieve a better ranking on the SERPs.
Internal Linking is an extremely underutilized SEO Technique that can boost your digital visibility as it also passes the Page Rank and Relevancy Signals.
7. Content Update: –
The importance of updating the existing content, while you create the new one cannot be overlooked. The update is an important aspect of conquering SEO which is often neglected. Internal and external links that are broken need to be found and fixed while refreshing the content. Adding internal links to this refreshed content in the new posts helps you boost the traffic on the older ones while helping you index the new pages faster.
8. Constantly Create New Content: –
Creating quality content constantly is one sure shot technique to master SEO and attract organic traffic.
Consistency helps you gain visibility in your target audience's eyes for a particular niche.
Date of relevance plays an important role when searchers look up answers to certain questions, which makes it necessary to either refresh the old content or keep posting the new one. Target on page titles, subheads, image alt text, CTA, content headers, and keywords to stay ahead.
To summarize, Fresh Content = Frequent Indexing, as the more frequently you publish, the more regularly will Google index your pages, which in turn fetches you better ranking and higher search traffic.
9. Optimizing the Loading Speed of Your Site: –
The page Speed Insight Tool not only helps you determine the load speed of your website but also presents a detailed report for you to make changes where required. The tool is provided by Google itself, to help you analyze how your site loads for the users, and then you can improve its performance accordingly by doing page speed optimization.
10. Encourage Social Media Marketing: –
The popularity and importance of social media platforms cannot be overruled. It's one platform where thoughts, ideas, information, news, pictures, and videos are rigorously shared and promoted. Neglecting this forum while preparing for your SEO campaign can be a bad decision.
Getting people to share the link to your website on their social media handle can fetch you improved SEO rankings and traffic. SEO campaigns must necessarily include social media sharing icons to initiate engagement and website promotion, and once people come across your website and begin to like your content, social promotions are going to be just a click away.
Conclusion
Understanding these advanced SEO tactics help you rank high amongst your competition as well as the SERPs. Once you master the SEO game, there's no end to your digital success. Algorithms can sure be a game-changer but Toggloid Technologies is here to help you lead and establish your digital business successfully.