Your eCommerce solutions partner, trusted by
B2B and B2C businesses globally.
With Toggloid Technologies, you're under an umbrella of the most trusted eCommerce website development company. Our website development for eCommerce includes services such as eCommerce website development, growth, and consultation. As domain experts, our eCommerce development process is efficient, unique, and all-encompassing.
Our eCommerce developers bank on knowledge, skill, technology, creativity help you choose best: Technology, Platform, Paradigm, in order to create a wonderful eCommerce website for your business, which is: Responsive, Scalable, Robust, Secure, User-Friendly, SEO Optimized.
A Sneak Preview of our eCommerce Development Process
ECOMMERCE DEVELOPMENT
DESIGN, BUILD, GROW
Ecommerce website development is imperative for small, medium, and big enterprises. Let's understand your business goals, needs, and vision. We'll get back to you for website development for ecommerce. Get a custom-designed eCommerce website, fully integrated, optimized, and responsive to gratify your target audience. Our eCommerce web development services include ecommerce website design and development, ecommerce migration, integration, custom development, optimization, etc.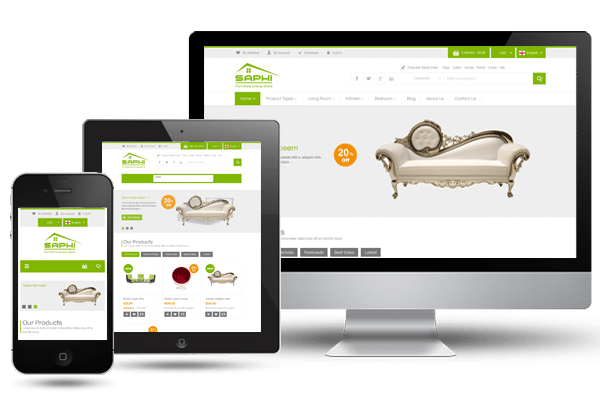 PLATFORMS
Platforms We Work On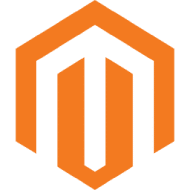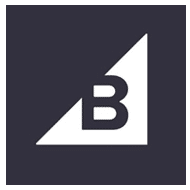 Our Expertise
You propose a preferred eCommerce platform, we deliver a robust eCommerce store.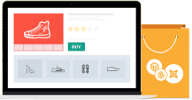 eCommerce Site Design & Development
We develop responsive, easy-to-use eCommerce websites using eCommerce platforms like Shopify, Magento, BigCommerce, and CrateJoy. Whether you need Shopify for eCommerce or Magento eCommerce, we've got you covered. Our eCommerce websites not only attract more visitors but increase significantly: Sales, Conversion Rate, ROI.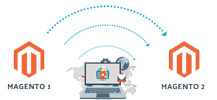 eCommerce Migration
As your eCommerce solutions partner, we leverage cutting-edge technology to ensure your online store is future-ready. Be it Magento1 to Magento2 Migration, or Magento to Shopify Migration, or to any other platform, Toggloid Technologies offers migration service. Our aim is to enrich the shopping experience at your store so that your customers keep revisiting.

eCommerce Integration
We'll help you streamline all your business operations with our eCommerce integration services. We aim to keep the user interface easy. For that, third-party app integration is a must. That's why, our ecommerce developers integrate with your eCommerce website tools and apps like CRM, inventory management systems, marketing automation tools, and more.

eCommerce Maintenance
Each day brings with it new challenges, hence new security updates. A day's delay could cause your store to malfunction if it's not updated regularly. That's why we offer, besides eCommerce website development services, eCommerce maintenance services as well. For cross-platform seamless functionality, maintenance is a necessity, so don't ignore it.

eCommerce Module Development
Our expert eCommerce web developers incorporate various custom modules, especially those in vogue today, into your eCommerce website. As a result, you get next-level user engagement and sales in your store. Customers need to be offered the most relevant experience. Module development helps businesses customize customer experiences. .
eCommerce Optimization
Our tried and trusted eCommerce optimization strategies come handy to enhance the functionality of your online store. It helps us develop eCommerce websites with impeccable navigation, search efficiency, and speed. For a robust online store, these technical features have to be incorporated into the functionalities of your eCommerce store.
TESTIMONIALS
Feedback from our clients
Amazing company to work with. They were extremely knowledgeable and did an amazing job on our website design and development. They were very patient with us and were very fair in price. Very very happy with the outcome!

Brett Golden
President and Co-Founder, ChartLabPro
"I loved working with Umang and his team. They were very professional, communicated through every step, and did great work within a tight deadline. Highly recommended for Shopify e-commerce development."

Clarice
Founder Perfshirts.com
"I really admire the team hard work, dedication, and sense of responsibility. It's also been very easy to approach the team, even during late hours, which I appreciate very much."

Rav
Founder Redchamps & ModuleForest
"I have tried more than 5 companies for my e-commerce project and this was by far the most hands off project for me and my team. This is because I finally found a firm in Toggloid that takes control and is responsible for the result. Your work has inspired the Crystal House team to live up to this website design."

Elias Akwo
Co-Founder Crystalhouse.us
Working with Toggloid for the past 9 years has re-enforced our decision to not only outsource our e-commerce development but also to continue working with them as our partner. I recommend Toggloid without hesitation to any team.

Dr. Vikram Chauhan
CEO and Founder of Planet Ayurveda
"Toggloid technologies helped us revamp our website in the most professional way, and the best part is the round the clock support. The project was delivered within tight timelines and we have loved the way the team has worked for us."

Ritika Jatana
Marketing & Operations Head, Docmation
GET IN TOUCH
For assistance regarding Shopify Website designing,
drop us a message