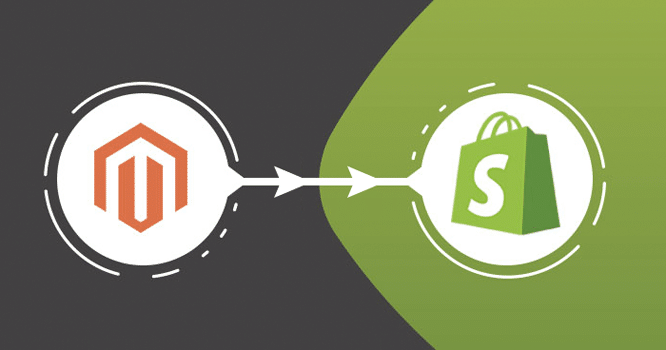 Reading Time:
5
minutes
Switching a platform is fraught with myriad complexities. Ecommerce stores know with migration they're in for motions!  Yet, when it comes to Magento to Shopify Migration, a business knows the end-result is worth all the trouble. You can't beat around the bush knowing Magento's insecurity petrifies you and fills the coffers of your competition already on Shopify.
Fears like 'sales will be destroyed,' 'traffic will be disrupted' are legitimate. Planet Ayurveda shared similar anxieties. Still, we've to remember: In the prick of a needle lies our cure!
While preparing to migrate Planet Ayurveda to Shopify, fears didn't vanish, which wasn't surprising. What will happen to the customer information, order history, payment data when we migrate to Shopify, our client would say.
Things begin to take shape, slowly but certainly and we migrate Planet Ayurveda to Shopify from Magento. They heave a sigh of relief when they see Shopify handle immense traffic seamlessly. When they look back, they see it as a decision well taken, and are all praise for Shopify.
Let's go back and begin from beginning to make sense of what we're talking about.
A Client Comes to Us Complaining about Difficulties they're Facing on Magento 1.
One day we get a call from the CEO of Planet Ayurveda. He's facing all sorts of troubles dealing with Magento 1, he tells us, and we recognize instantly we're to intervene. Let's talk about the hurdles first, of which he had plenty.
1: Site Security & Hosting Issues
Ever since they are on Magento, they have been paying separately for hosting. They tell us how every month they pay hundreds of dollars to keep the server running.
Since Magento is difficult to deal with because of complex coding, set up and maintenance of the Magento store also require developer support. For that, you hire a team of in-house eCommerce developers or go for an eCommerce agency, both cost a hefty sum.
PCI compliance rests with the store owner if you're on Magento, they tell us. It took extra work hours, manpower and money to establish the store's security.
2: Third-Party Extensions & Integrations
You can't add extensions to your Magento store without enduring pain! No doubt Magento offers hundreds of extensions to add to your store, pain creeps in when you need a developer for app integration, which is often by the way. You can't integrate extensions without being a coding and customization expert.
3: Site Updation & Customer Experience
For quality customer experience on your Magento store, you need to buy Magento Security Patches not once but whenever they're released. Security patches remove bugs and make the store immune from hacking attacks. Backend development needs maintenance as well, which makes site updation on Magento costly.
4: Customization isn't Easy in Magento
Customization is another issue troubling our client. Magento has a complex code and if you somehow did some customization, chances of it running smoothly don't look promising. Our client found it working fine in the beginning, but once site traffic shot up things never looked normal afterward.
Our Reaction …
As an eCommerce Website Development company, we've worked on various platforms like Magento, Shopify, BigCommerce, Woocommerce, etc. Backend processes can drain you out. That's why we couldn't but sympathize with our client. What he related to us is the reason why so many stores have already migrated from Magento to other eCommerce platforms.
Technology hasn't gone downhill, it never goes, but all of sudden we felt as if it did, especially after what our client related to us. Next, we sit down and brainstorm for hours together – our eCommerce developers and client.
The motive was to hunt for an eCommerce platform that could rectify the wrongs our client found on Magento. After studying the challenges our client was facing, acquainting ourselves with the business needs of our client, we finally chose Shopify as the preferred eCommerce platform. Here's why…
1: Hosting and site security saves you money.
On Shopify, you don't pay separately for hosting and site security. The fee you pay to Shopify includes hosting as well. PCI compliance is a must for eCommerce stores and Shopify sites are by default PCI compliant.
2: Shopify apps installation is easy.
Shopify apps are easier to customize and integrate. While developer help is needed to ensure high-end app integration and customization, you could install few on your own though.
3: Ongoing development cost is too low as compared to Magento.
Shopify shoulders the responsibility of updates and upgrades. From set up to maintenance of your Shopify store, you spend less when compared to Magento, where development cost is too expensive.
4: Shopify houses powerful marketing tools.
Reach your audience with Shopify's inbuilt marketing tools. From content marketing to SEO tools it has it all to help you launch insightful campaigns. Besides that, marketing automation is also an option with Shopify's Kit app.
5: Abandoned Cart recovery.
To recover abandoned carts, Shopify offers support. It allows you to audit customers' abandoned checkouts and hunt for patterns.  Also, you can send a cart recovery email to a customer with a  link to his/her abandoned cart.
Keeping these points in mind…
We made it clear enough how Shopify rectifies the wrongs our client's store was infested with. They had two options to chose from, one was to migrate to Magento 2, and another was switching over to a newer platform, Shopify.
Former would incur nothing but hefty cost and later could patch pocket holes incurred from previous experience. Fortunately, despite complexities associated with the migration process, our client chose to migrate from Magento 1 to Shopify.
So kicked off our journey where we proved invincible in offering flawless Magento to Shopify Migration service.
Shopify migration…
There were plenty of CRO flaws in the Magento store which we rectified after migrating to Shopify. Design overhaul made a significant difference in the performance of our client's store.
Autocomplete Suggestions weren't working or were missing in the Magento store. So we set out to redesign search bar, and now it autocompletes user searches giving customers an idea about what else is trending.
Further, we've significantly reduced the first interaction to the final checkout journey of a customer on the Planet Ayurveda store. Now customers checkout in two steps and get products delivered without a headache.
Besides that, we makeover product page design, redesign category by implementing Lazy Loading, which has increased site loading speed substantially. Our client's Shopify website now loads under 3 seconds.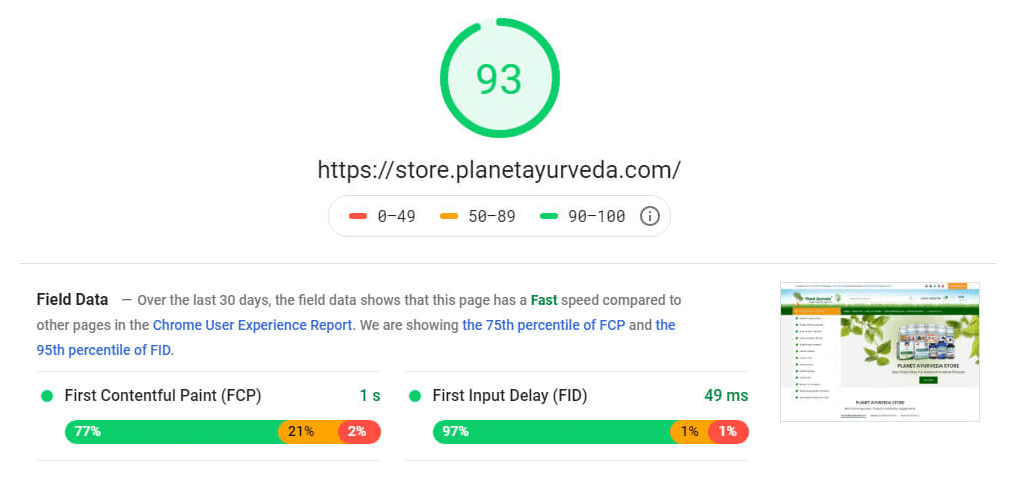 Shopify's inbuilt marketing tools when we utilized efficiently for the client, all digital marketing activities got streamlined and improved Shopify Website SEO. Lesser scope for website downtime on Shopify paved the way for a 44% increase in the growth rate of Planet Ayurveda. As sales began to shoot up all those fears and anxieties associated with Magento 1 to Shopify Migration finally dissipated as was promised.
Are you planning to migrate your Magento site to Shopify? As a top Shopify Migration Agency, Toggloid Technologies offers top-notch Magento to Shopify Migration Service. Contact our Shopify migration experts to start migrating your Magento eCommerce store to Shopify at the earliest.